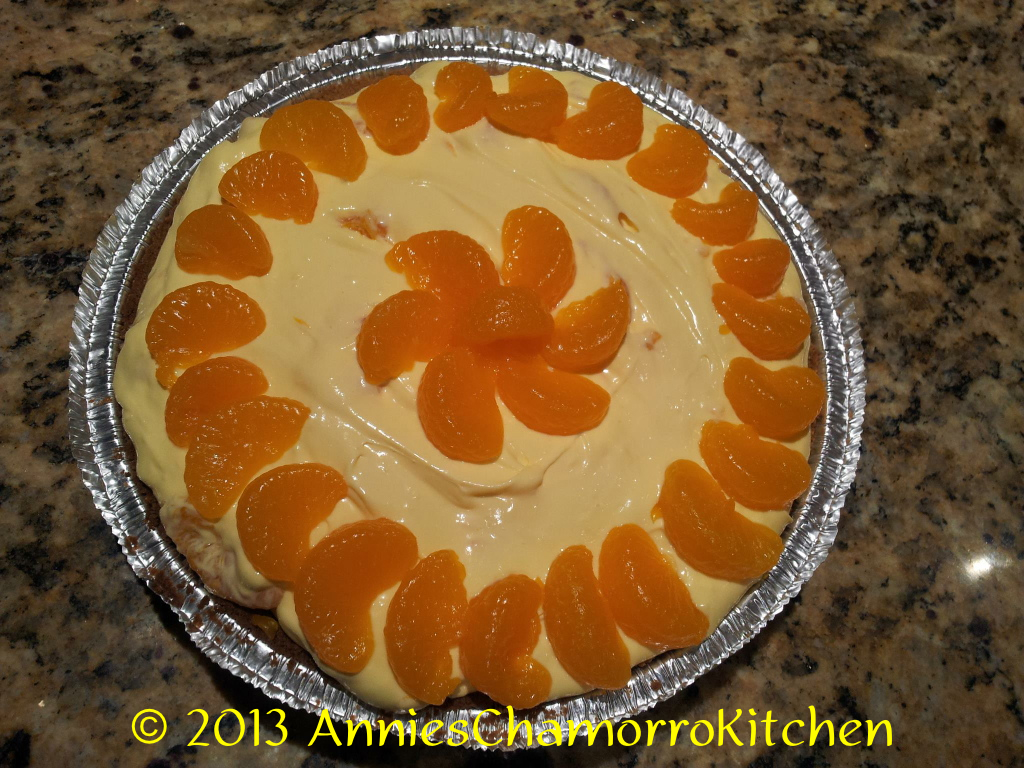 I first tried this pie years and years ago, when one of my sisters made it for our family.  It's since been one of our favorite desserts.  It's quick and easy to make; in fact, if you're looking for something delicious to make for dessert, add this to your menu.   It's a delicious dessert to take to potlucks too!
For a low-calorie / lightened version of this recipe, use a low-fat crust, fat-free cream cheese, low-fat or fat-free sour cream, lite Cool Whip, sugar-free pudding mix, and mandarin oranges packed in juice instead of syrup.
Give my recipe a try.  I think you'll like it. 🙂
Mandarin Delight Pie
Ingredients:
1 graham cracker pie crust
1 package (8‑oz) cream cheese
1 cup sour cream
1 small tub (8‑oz) of Cool Whip
1 small (3.4 oz) packages of French Vanilla instant pudding mix
2 cans (15‑oz) mandarin oranges (reserve 1/2 cup of the liquid; drain the rest)
Directions:
1.  Heat your oven to 250 degrees. Place the graham cracker crust into the COLD oven, at the same time you turn it on to pre-heat.  (In the time it takes to pre-heat your oven, the crust is toasting.)  Once the oven reaches 250 degrees, take the crust out of the oven.  You should smell the toasting crust by this time– when you start to smell the crust as it bakes, it's probably ready to take out of the oven. Remove the crust from the oven.  Let the pie crust cool completely before adding the filling.
2.  In a mixing bowl, beat the cream cheese until smooth and creamy.
3.  Mix in the sour cream.
4.  Mix in the cool whip.
5.  Add the instant pudding and 1/2 cup reserved mandarin juice to the cream cheese mixture.  Mix well, or just until the mixture is smooth and creamy.
5. Spread half of the cream cheese filling into the pie crust.  It should just come halfway up the side of the crust.  Layer one can of mandarin over the filling.
6.  Gently spread the remaining filling over the mandarin.  Layer the second can of mandarin over the top of the filling.
7.  Refrigerate the pie for at least 30 minutes to allow the filling to set.  Slice, serve, and ENJOY!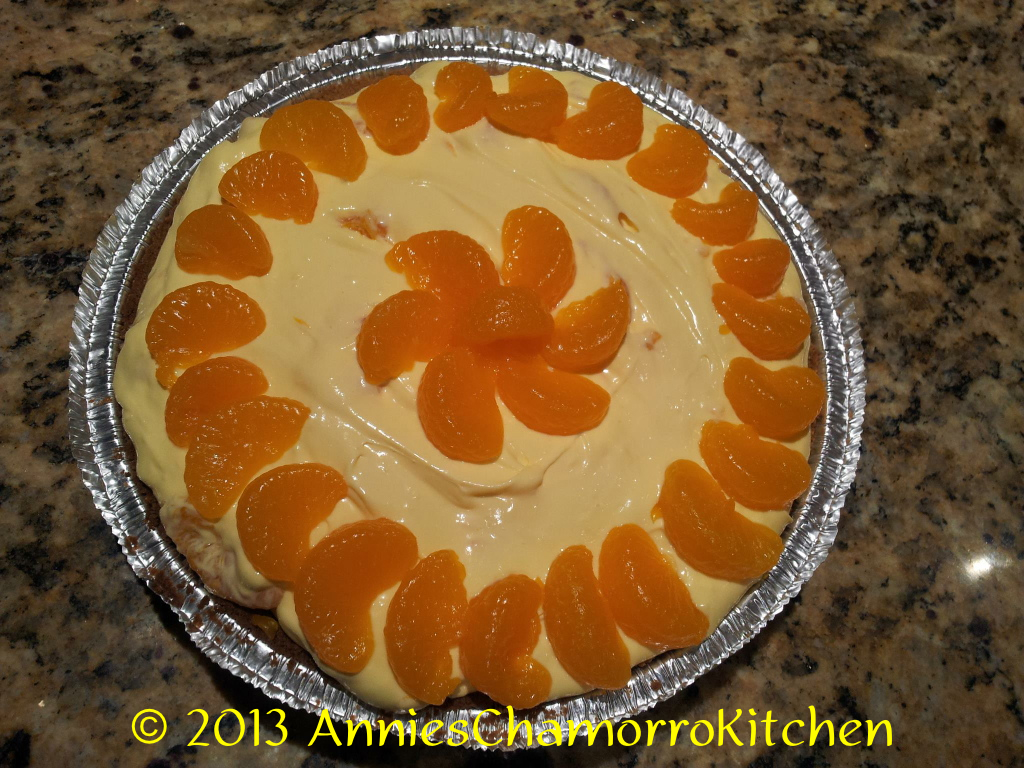 Try my recipe for Blueberry Cheesecake too! 🙂