Carolyn's Kådun Pika (Spicy Chicken)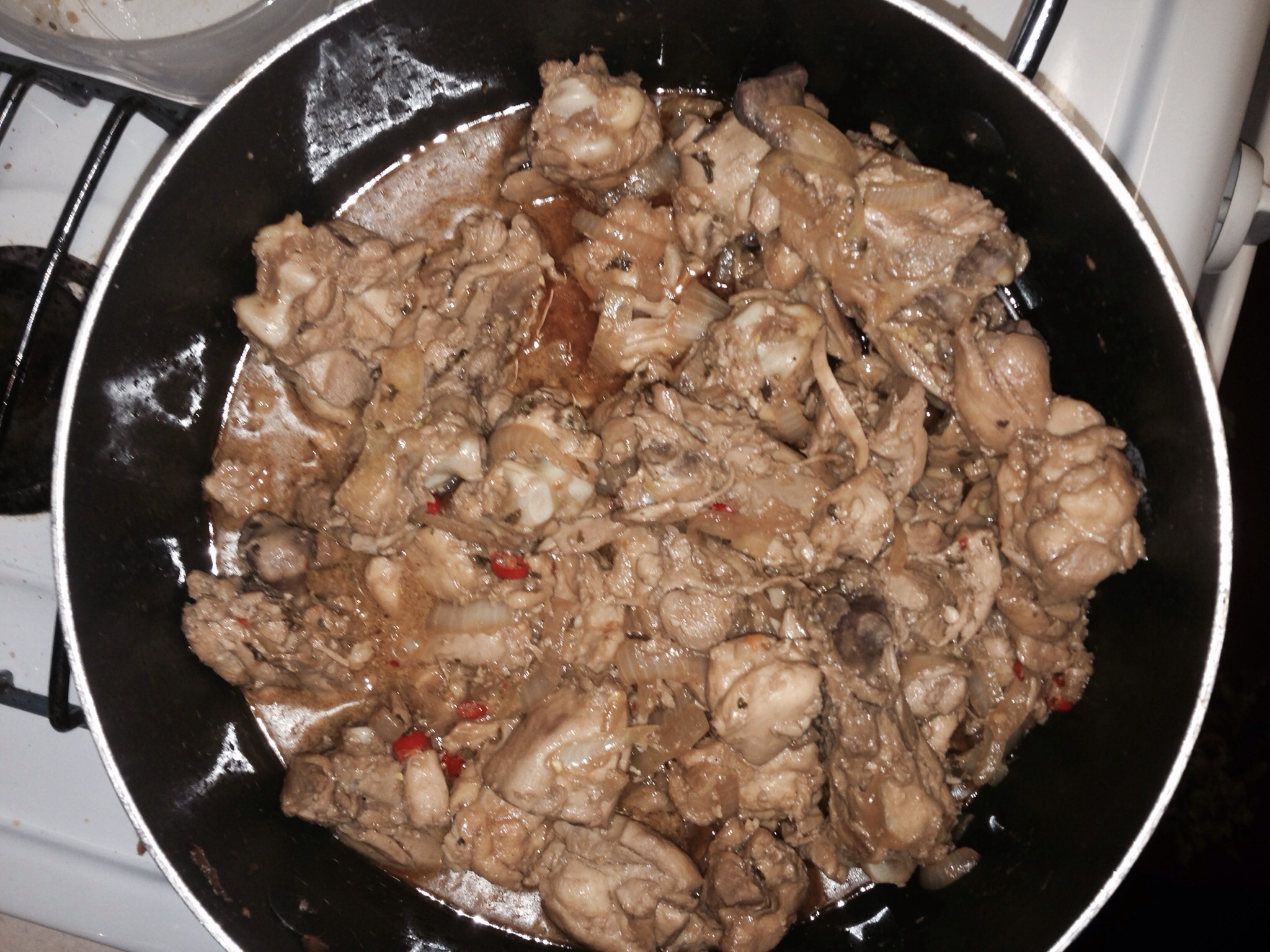 Kådun pika is a spicy Chamorro chicken dish that's somewhat similar to chicken adobo. It's an easy dish to make — it takes only a few ingredients and a few simple steps and voila! — you'll have dinner served in no time.
Pika means "hot" or "spicy" in Chamorro. You can omit the hot chili peppers in this recipe, but then it won't be called Kådun Pika without the "pika". 🙂 I have one daughter who doesn't like anything spicy. I usually prepare this dish, omitting the peppers. When it's done, I separate a small bowlful for my daughter, then add the peppers to the rest of the pot.
The recipe below is my sister, Carolyn's. Give it a try. I think you'll like it. 🙂
Carolyn's Kådun Pika (Spicy Chicken)
Ingredients:
5 pounds chicken pieces

1 large onion, diced
LOTS AND LOTS of garlic, as much as you like (or about 1/2 cup chopped garlic)

1/2 cup soy sauce (more or less to taste)

1/4 cup white vinegar

1/2 teaspoon black pepper

2 tablespoons tabasco sauce

8 Thai chili peppers, chopped (more or less to taste)
Directions:
Rinse the chicken pieces; cut into smaller pieces if desired. Place the chicken in a large soup pot over medium heat. Add the onions and garlic. Cook for 5-10 minutes or until the chicken is slightly browned.
Add the rest of the ingredients to the pot. Turn the heat down to medium-low. Simmer for about 30 minutes or until the chicken is cooked through.
Taste, then adjust the seasonings (soy sauce, hot peppers) to taste.
Serve with hot white rice and ENJOY!