Marshmallow Flowers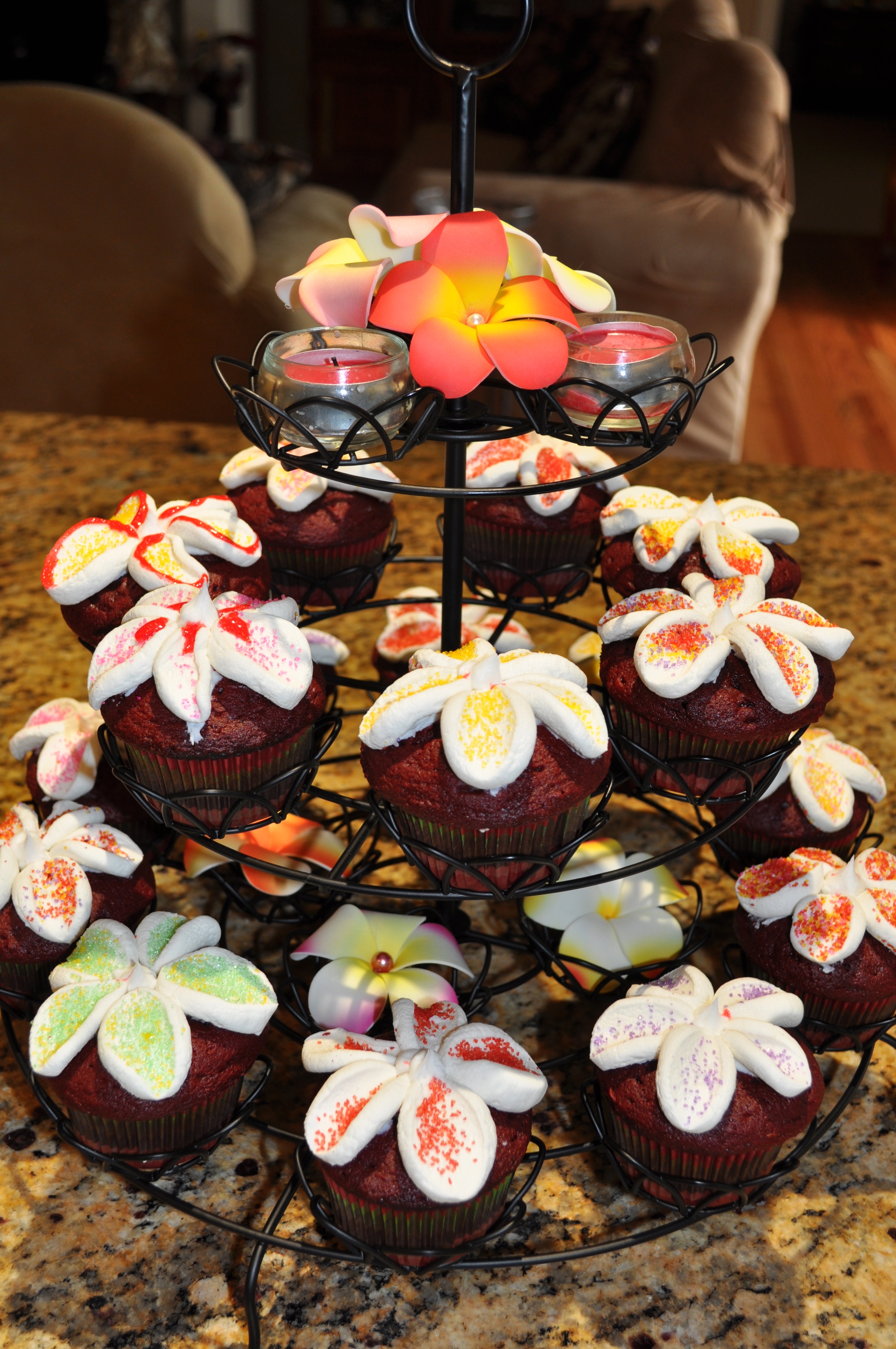 It's really simple to make Marshmallow Flowers.
Slice large marshmallows using a clean pair of kitchen shears (dipped in cornstarch for easy cutting) then stick the "petals" together while still sticky.
Use food coloring pens to decorate or add different colored sprinkles to the sticky petals.
Dab some frosting onto your cake to make it easy to adhere the flowers to the cake.
Have fun!