I first made this lasagne years ago, when I lived in Germany (yes, Germany, not Italy). There was this small family run Italian restaurant in the little German town we lived in. Aside from the restaurants and cafés in Italy, that little Italian restaurant in Germany is the best I've ever been to. It's been over 15 years since I've been there, yet I have not yet found any Italian restaurant to compare to that one in Germany.
This recipe is my take on one of my favorite dishes served there. The blend of the tomato and bechamel sauces take this pasta dish to a whole new level. Give my recipe a try. I think you'll like it. 🙂
LASAGNE AL FORNO
INGREDIENTS:
1 box no-bake lasagne noodles (have a 2nd box on hand in case you use a large pan)
Meat sauce (see below)
Bechamel sauce (see below)
1 bag (1 pound) shredded mozzarella cheese
1 cup grated Parmesan-Romano cheese blend
Meat Sauce:
1 pound mild Italian sausage
1 pound lean ground beef (you can omit this if you want your sauce less meaty)
1 medium onion, chopped
2 teaspoons garlic powder
2 tablespoons Dashida beef flavored seasoning
2 tablespoons Italian seasoning
6 leaves fresh basil, chopped into small pieces
Black pepper, to taste
2 29-ounce cans tomato sauce
Directions to make the Meat Sauce:
1. Brown the sausage and ground beef. Drain any excess fat and liquid.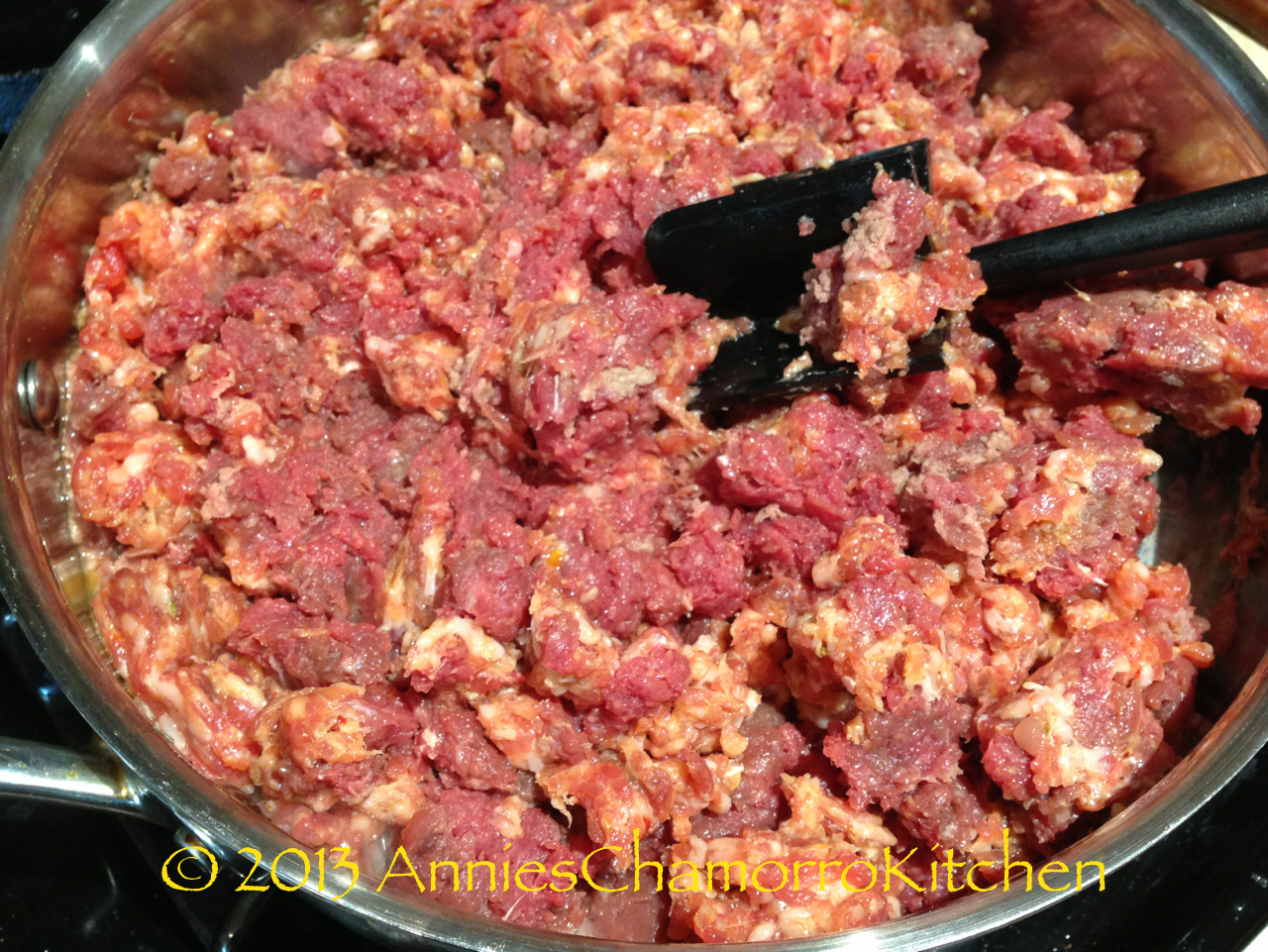 2. After the meat has browned, add the Dashida, onions, garlic powder, Italian seasoning and basil.
3. Cook until the onions are translucent.
4. Add the tomato sauce to the ground meat mixture. Stir to combine. Simmer for 5 minutes then turn off the heat. Set aside.
Bechamel Sauce:
4 tablespoons butter

6 tablespoons flour

2 cups milk

3 cups heavy cream

1/2 teaspoon salt

1 teaspoon grated nutmeg

Black pepper, to taste

1 5-ounce bag grated Parmesan cheese
Directions to make the Bechamel Sauce:
1. In a medium sauce pan, melt the butter.
2. Add the flour (all at once) to the melted butter.
3. Use a whisk to mix the flour and butter together. Cook over medium low heat for about 2-3 minutes. Whisk constantly to prevent burning.
4. Slowly whisk in the milk and cream. Whisk vigorously to ensure there are no lumps.
5. Add the grated Parmesan cheese to the milk mixture. Turn the heat up to medium high. Continue whisking; cook until the cheese melts and the sauce thickens.
You know the sauce is thick enough when you dip a spoon into it, run your finger down the spoon, and you leave a line down the spoon that doesn't disappear with runny sauce.
6. Add the grated nutmeg, and salt and pepper to taste. Turn the heat off and set the sauce aside. NOTE: This sauce is EXCELLENT for fettuccine alfredo. 🙂
Assemble the Lasagne al Forno:
1. Using a large lasagne pan, or a deep dish baking/roasting pan, spread a thin layer of meat sauce on the bottom of the pan.
2. Add a layer of noodles. Don't worry about filling in the spaces with noodles; these no-cook noodles will expand during the baking process.
3. Pour some bechamel sauce over the noodles, just enough to cover the noodles.
4. Sprinkle shredded and grated cheese over the bechamel sauce. Top with another layer of noodles.
5. Repeat the layering process — meat sauce, noodles, bechamel sauce, cheese, noodles — until you've used up all of your sauce and/or noodles. The last layer (on top) should be bechamel sauce topped with cheese.
6. Heat the oven to 375 degrees. Place the pan of lasagne on top of a large baking sheet. Cover the pan of lasagne with aluminum foil. Bake at 375 degrees for 25 minutes.
7. After 25 minutes, remove the aluminum foil. Turn the oven to Broil — continue to bake the lasagne for 5 more minutes to brown the cheese on top.
8. Once the cheese has browned, remove the pan from the oven. Before serving, let the lasagne sit for at least 15 minutes (don't worry, it will still be hot) to allow the sauces to set. If you serve immediately after removing the lasagne from the oven, the sauces will run all over the place (it will still taste delicious, but your presentation won't be as "pretty"). Serve with your favorite crusty bread and ENJOY! 🙂